Contact Us

Our registered office is at St. John's Innovation Centre (SJIC), a business incubator based on the outskirts of Cambridge, UK.
Kintelic provides a range of services to support companies and individuals who are planning to develop tangible products. We specialise in concept and prototype development, 3-dimensional CAD modelling and animation, 2d and 3d CAD drafting, and mechanical engineering and industrial design services.
Please send your initial enquiry via email.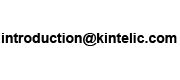 Alternatively, write to us at:
Kintelic Ltd.
St. John's Innovation Centre
Cowley Road
Cambridge CB4 0WS
United Kingdom


Transport Links
Nearest airports: Cambridge Airport, London Stansted Airport
Nearest railway stations: Cambridge (2.9 miles), Waterbeach (2.6 miles). National Rail Enquiries